Application Management Services
What is Workday® AMS?
Commit's Application Management Services plans are the most comprehensive way to manage your ongoing Workday needs.
From break-fixes to implementing new Workday modules, an AMS partnership with Commit ensures your Workday goals get across the finish line.
When Workday Partners need expert talent, they turn to us.
Client Partner Touchpoints
Every client has a dedicated Client Partner who proactively engages with your team. They are at the core of the strategic partnership between the Commit team and your organization.
Strategic Approach
Partnership on everything from maintenance & repair to optimization & lifecycle release planning.
Flexible Engagement
Choose between fixed hours or flexible support. Never let unused hours go to waste again.
Dedicated Support
Dedicated Client Partner and full Commit support team made up of experienced, talented Workday consultants.
Account Visibility
We provide transparent weekly reports that detail consulting time, support team performance, and ticket status.
Our AMS Process
At the onset, we fix any key issues to ensure your tenant is functioning properly. Then, we begin auditing your system and identifying pain points to begin planning for your long-term success.
Once your tenant is stabilized, we will identify milestones together and build a roadmap to get you there.
We are a proactive partner – we go to great lengths to help your organization maximize Workday's capability to ensure you get the most out of your investment.
Elements of Our Partnership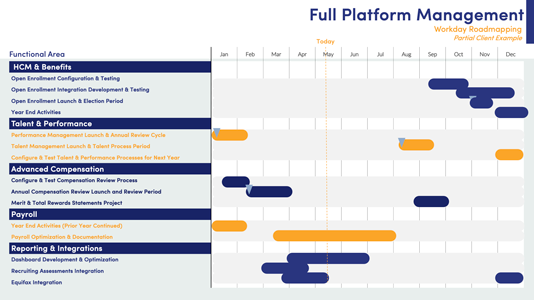 Project Roadmaps
Our Client Partners take a hands-on approach to cyclical issues to ensure your team is prepared
Client Newsletter
We deliver the latest in Workday news and annual events to your inbox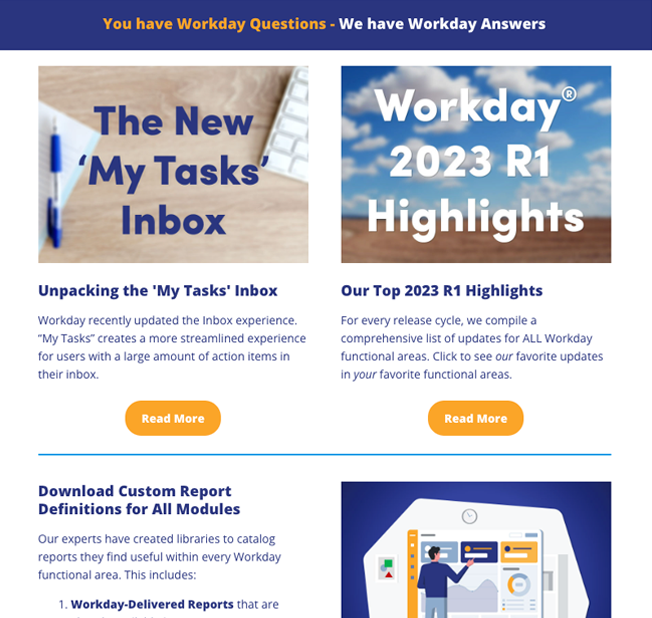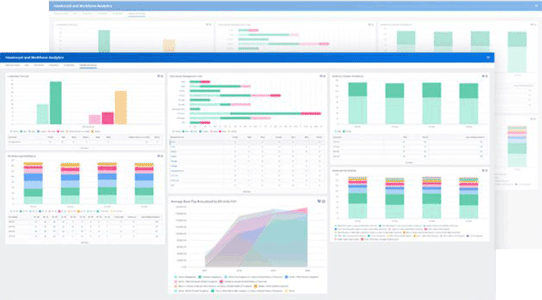 Solutions
Once in your tenant, we can easily configure and customize our Solutions to your organization's needs
AMS Service Levels
Variable Levels of Elevated Support
Service
Level
Urgent
All Responses
High
All Responses
Normal
All Responses
Essential
24 Hours
24 Hours
24 Hours
Standard
8 Hours
8 Hours
16 Hours
Premium
4 Hours
4 Hours
8 Hours
Commit's AMS Plans vs. Everyone Else
Enhanced Flexibility. Elevated Support.
Commit AMS
Fixed-Rate Plan
Commit AMS
Flex-Rate Plan
Other Practices

Unlimited Ad Hoc Requests
Yes
Yes
Yes
Flat Hour Rate – All Resources
Always
Always
Sometimes
Monthly Hours Commitment
6-Month Commitment
No Commitment
6- to 12-Month Commitments
Unplanned Work & Projects
No Penalty
Discounted Rate
Penalty Upcharge or Increased Rate
Pay As You Go
Always
Always
Sometimes
Flexible Monthly Pricing
No
Yes
No
Monthly Hours Carry-Over
Not Applicable
Not Applicable
Varies
You have Workday questions.
We have Workday answers.
How can we begin elevating your Workday experience?