Is Workday down? If you're struggling to log in to your Workday tenant, you may not be alone! It's possible your Workday data center is experiencing outages, or perhaps it's during the Maintenance Schedule. Here are a few ways to determine the cause and understand the issue.
Want to keep up with the latest Workday news?
Subscribe to our newsletter!
1. Determine the Health of Your Data Center
First, let's find out which data center your tenant utilizes. This can be found in the subdomain of your tenant's URL.

Then, navigate to Workday Community > Status.
This should be the first place you go if you think your tenant might be down. This Workday Community page allows you to check-in on the current health status of all Workday data centers.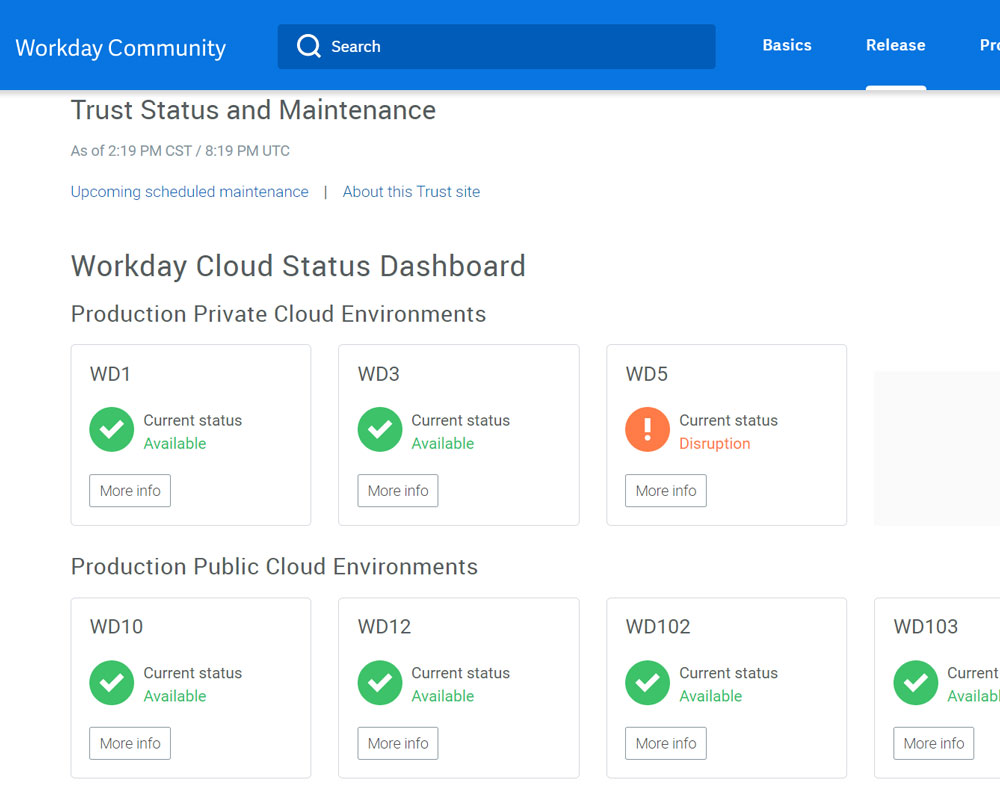 Workday Defines these Statuses as:
For each Data Center, click 'More Info' to see:
Clicking on the link will also share a 30-day or 24-hour timeline on any disruptions or maintenance downtimes.
2. Check for New Customer Alerts
Customer alerts are likely to be created and sent by Workday if they've identified a major issue or defect that impacts a significant number of users.
You can search for the latest Customer Alerts on Community.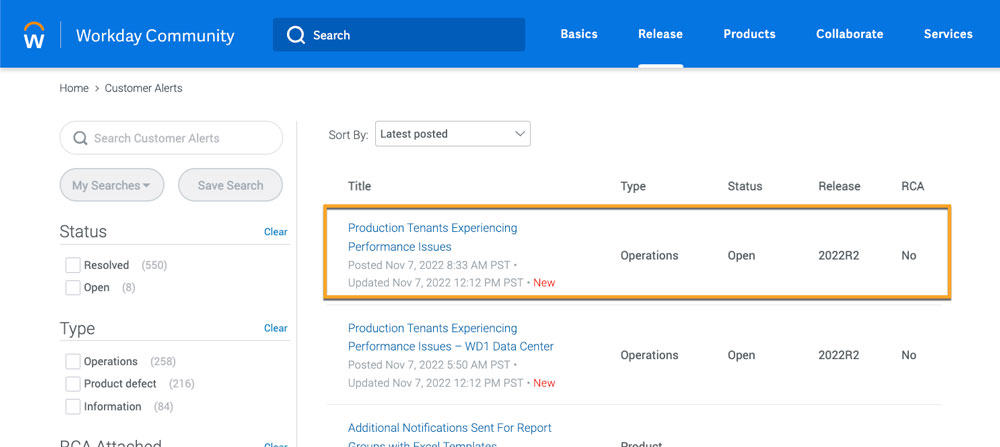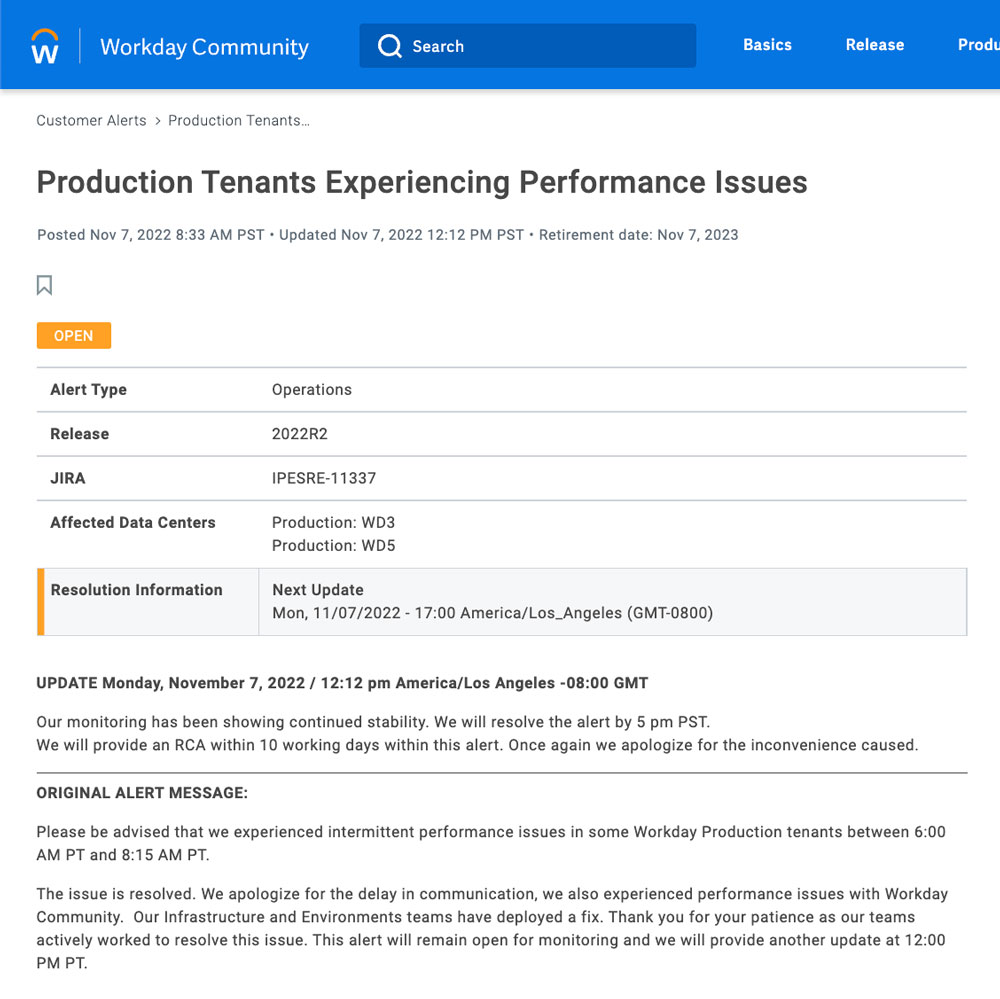 According to Workday, they will send alerts for:
Customer Alerts include:
What if I can't access Customer Alerts in Community?
Historically, if the webpage to Customer Alerts isn't loading, the best thing to do is put your feet up, sip some coffee, and wait it out. A Customer Alert will likely appear soon.
3. Be aware of Maintenance Schedules
Every week, Workday tenants are down for maintenance during the following times (all Pacific Time):
Users won't be able to login at these times, so check the date and time on your computer as you're reading this. If it's in one of the blocks mentioned above, that is probably why you can't get in.
Click to find more in-depth information on Workday's maintenance schedules, including extended maintenance windows (Monthly, Quarterly, and Feature Releases).
4. Cross Reference 3rd Party Websites
If Workday's tools are offline, you can also tap into 3rd party resources and user groups to get the latest scoop. Here are some of our favorites: