As your Open Enrollment window winds down, Benefit Administrators will begin the process of monitoring reprocessed Open Enrollment events in their Workday® tenant.
As new workers are hired, experience qualifying life events, or need a correction to their original OE elections, Benefit Administrators are faced with the process of closing and finalizing those lingering enrollments.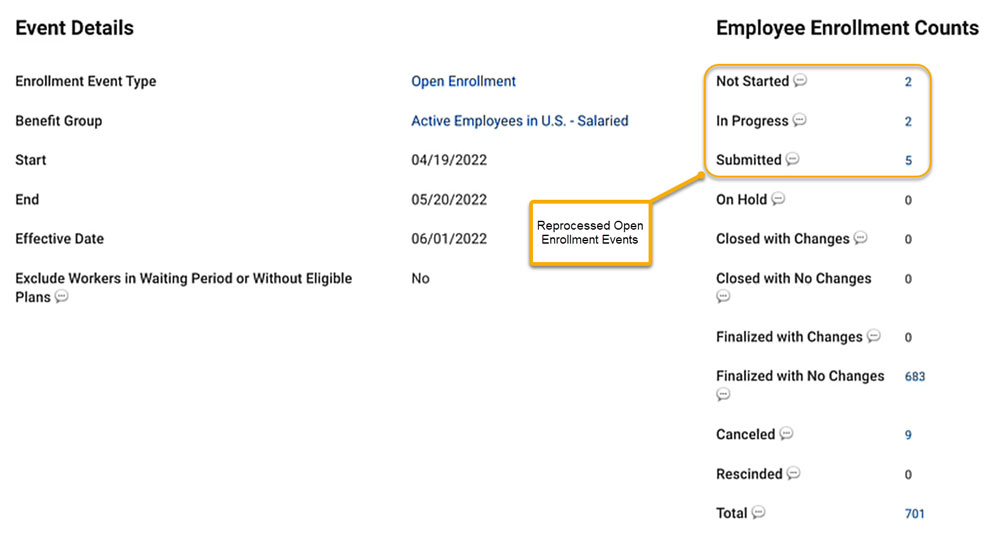 The "Old" Way
In the past, it has been tricky closing reprocessed Open Enrollment events. This is due to the requirement of entering a date in the "Close Employees with Enrollments Open Until" field.
The date must be the same as or greater than the "Open Until" date on the Worker's reprocessed Open Enrollment event. However, this means that you may have submitted events that you cannot close because other workers with unsubmitted elections are in the same enrollment window.
Luckily, Workday released an update with a new option to only close submitted enrollment events. This will allow you to process elections faster and not impact workers whose events are still "In Progress."

New Functionality to the Rescue
In the 2022 R2 update, Workday announced the ability to schedule the closing of your Open Enrollment event on a recurrent schedule. You still have the option to only close submitted events using the scheduling functionality!
Keep in mind that this functionality should only be used for your Reprocessed Open Enrollment event, and not for your initial closure of OE.
If you need assistance tracking Reprocessed Open Enrollment events, we have reporting options available! Our Reprocessed Open Enrollment Report will allow you to keep a pulse on all OE events (that occur after Open Enrollment closes) and the event status.
This report is part of our larger Open Enrollment Dashboard solution, allowing you to keep a pulse on your Open Enrollment progress – including completion percentages, graphs of each OE step and configurable alerts.