The rapidly changing workplace we're experiencing makes it more important than ever to promote employee engagement and support the way that people learn. As a Learning Administrator, you aim to drive career growth, increase learner engagement, and promote new learning opportunities as seamlessly and efficiently as possible.
What better way to do so than by implementing the Workday Learning Management System directly into your tenant? Workday offers a learning platform that's more engaging, has more dynamic content, and provides a more connected experience than traditional learning environments.
Download our End-of-Year Workday Learning Task Checklist
A link to the checklist will appear here.
1. Increase Learning Administrative Efficiency
The Workday Learning platform is straightforward and familiar to the look and feel of the rest of the Workday system. The Learning Admin dashboard offers a centralized worklet to perform basic learning tasks and view real-time data at your fingertips. Workday Learning will elevate your talent management experience by providing: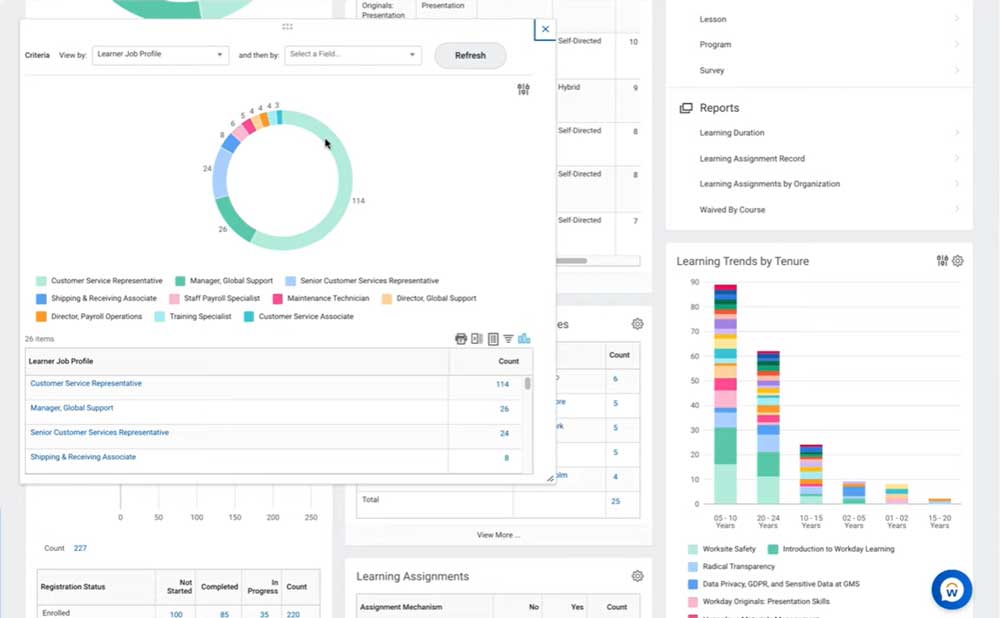 2. Engage your Learners
Companies that establish a constantly-learning, growth-focused environment are more prepared to adapt to changes and support desired career growth. By having your Learning Management System within Workday, you can enhance the user experience by offering your learners a central hub to easily access internal and external learning content.
While employees are already in the system for other day-to-day responsibilities, you offer learning in the flow of work. Workday's interactive learning solution delivers content in a straightforward, intuitive platform so your learners can develop the skills they need when they need it.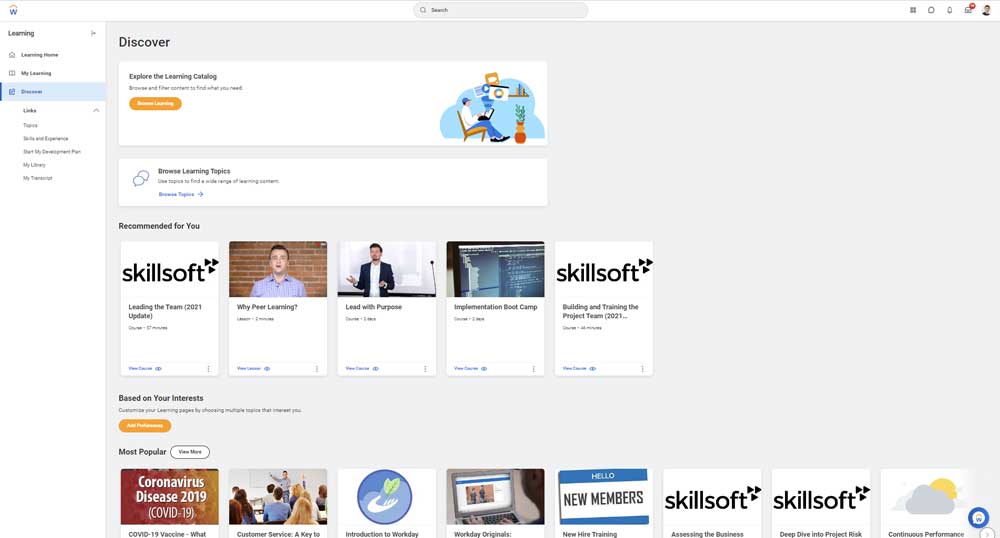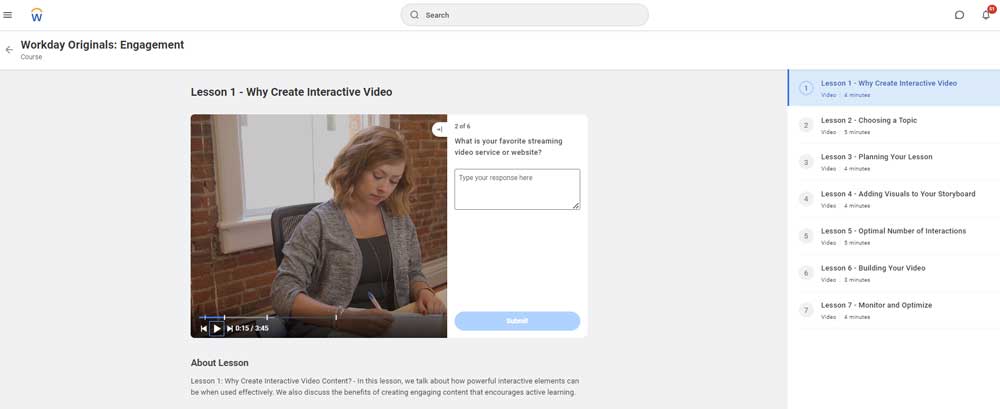 3. Leverage Core HCM Data to Automate Learning Assignments and Provide an Intuitive Learning Experience
Workday Learning can use any HCM attribute to drive recommendations for courses or deliver required content based on employee characteristics to ease automated training assignments and incorporate learning with employee interactions. The ability to tie onboarding, management level training, promotions, job changes, compliance requirements and more streamlines required training assignments and reduces the need for manual effort on behalf of Learning Administrators.
Targeted learning campaigns allow you to automatically weave required training and guided career development into learners' everyday lives. With access to all Workday data, Workday Learning offers a seamless bridge to other functional areas in the system: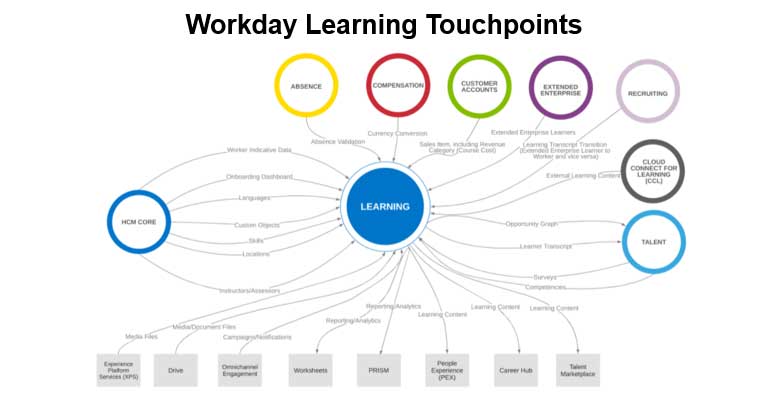 4. Easily Upload Course Files & Create Digitized Material Using Workday Drive
In an increasingly remote workplace, it is more important than ever to support the shift from in-person training to on-demand, digitized courses. Workday Drive makes it simple to upload files, add videos, and create digitized material for your dynamic workforces directly in the system.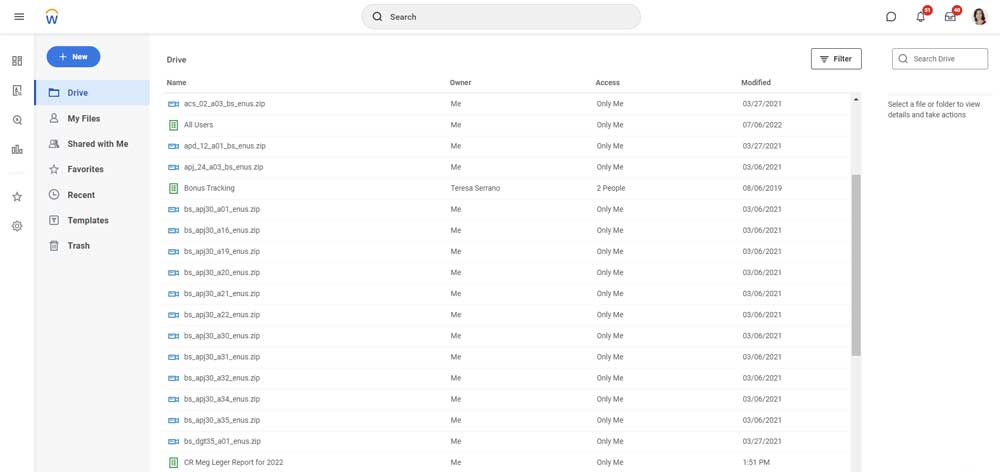 5. Integrate with 3rd Party Content Providers
Workday has partnered with some of the leading learning content vendors allowing you to sync curated courses from external providers directly into your Learning Catalog. With Workday Cloud Connect for Learning, you can access some of the world's best learning content and vendor integrations without ever leaving Workday. Some of the most popular 3rd party providers include: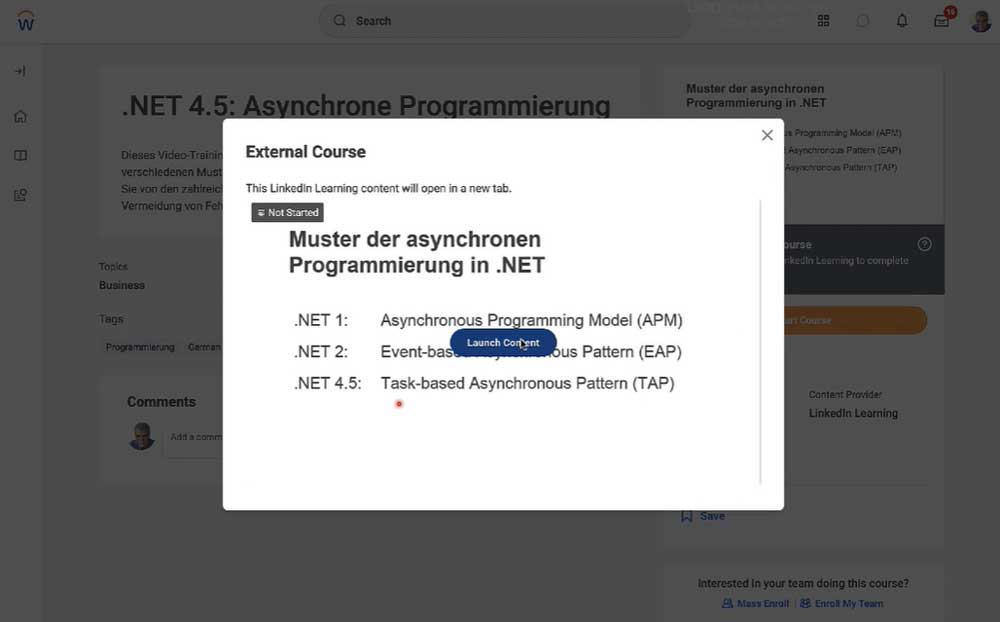 Workday Learning will support your company's shift towards a talent management system that's more open and fluid for Learning Admins and Learners alike. The Workday LMS is aimed to administer and manage the complex business of corporate education by increasing Learning Administrative efficiency, keeping your learners more engaged than ever, leveraging the connectivity of the entire Workday system, making it easy to load media and create content, and offering integrations with some of the world's leading content providers.
Consider Workday Learning if you're looking to elevate your knowledge management and learner experience.